You are currently visiting a previous version of our site. Our updated site can be found at
www.ifa.com
.

You are currently viewing the archive version of our site. Please visit our new site at www.ifa.com >>
New IFA Index Portfolio 95
Highly Aggressive: Suitable for investors who have at least 15 years before needing approximately 20% of their investments and are willing to accept a very high degree of volatility in exchange for extremely high portfolio growth potential.
Stock to Bond
Allocation


(95% Stocks / 5% Bonds)

Portfolio Allocation

Figure 1: New IFA Index Portfolio 95 Allocation
100 Allocations Available to Clients
IFA Indexes*
(Click links for definition of IFA indexes)
Allocation (%)
Number of Stocks & Bonds*
Wtd Avg Mkt Cap (in $ Mill)*
Wtd Avg Book to Market*
IFA US Large Company Index
11.40
502
$120,389
0.420
IFA US Large Cap Value Index
11.40
215
$74,657
0.760
IFA US Small Cap Index
19.00
2,203
$1,893
0.480
IFA US Small Cap Value Index
19.00
1,501
$2,750
0.740
IFA Global REIT Index
4.75
356
$11,035
0.650
IFA International Value Index
5.70
526
$57,338
0.940
IFA International Small Company Index
5.70
4,339
$2,222
0.700
IFA International Small Cap Value Index
5.70
2,057
$2,392
1.070
IFA Emerging Markets Index
3.80
1,038
$42,140
0.650
IFA Emerging Markets Value Index
3.80
2,235
$25,356
1.120
IFA Emerging Markets Small Cap Index
4.75
3,227
$1,267
0.760
IFA One-Year Fixed Income Index
1.25
N/A
N/A
N/A
IFA Two-Year Global Fixed Income Index
1.25
N/A
N/A
N/A
IFA Short Term Government Index
1.25
N/A
N/A
N/A
IFA Five-Year Global Fixed Income Index
1.25
N/A
N/A
N/A
100.00%
18,199
$31,366
0.690
Figure 2
Figure 4
Figure 5
Figure 6
Figure 7
Figure 8
Figure 9
Figure 10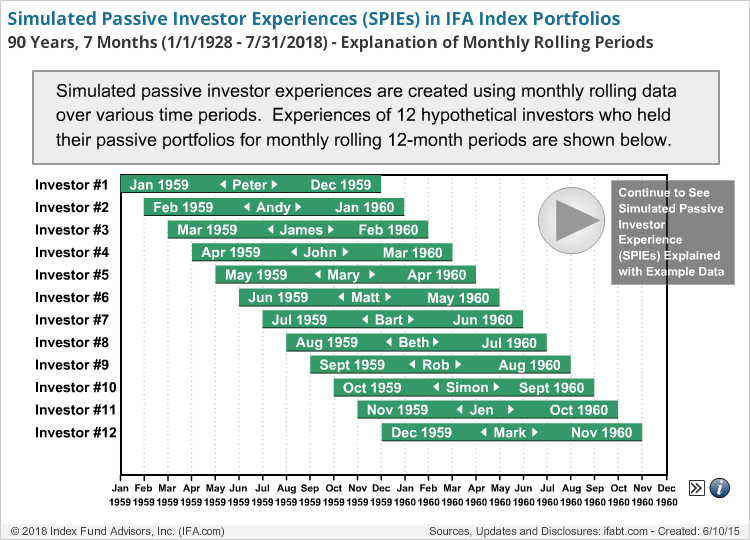 Figure 11
Figure 12
Figure 13
Figure 14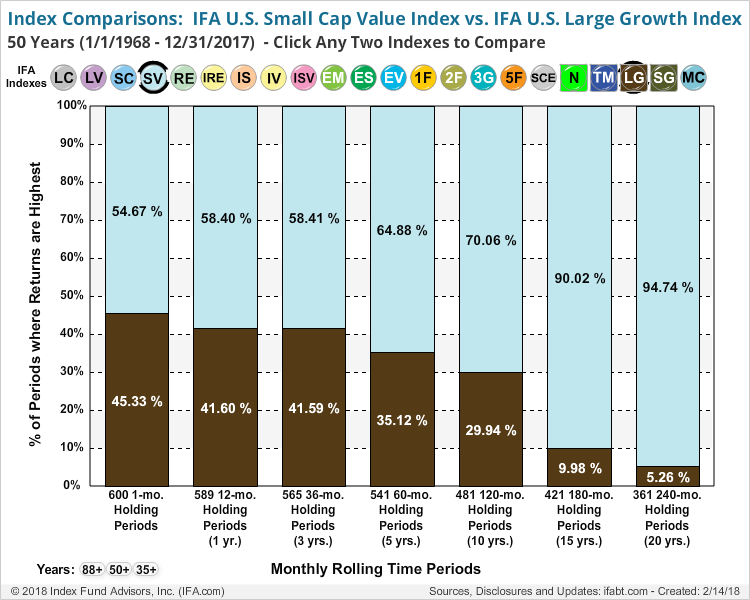 Figure 15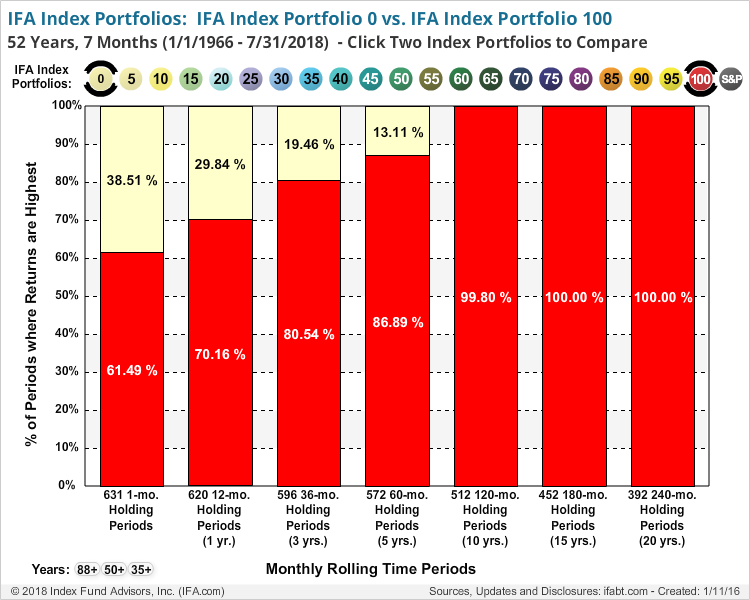 Figure 16
Figure 17
(See this Chart Over 85 Years)
Figure 18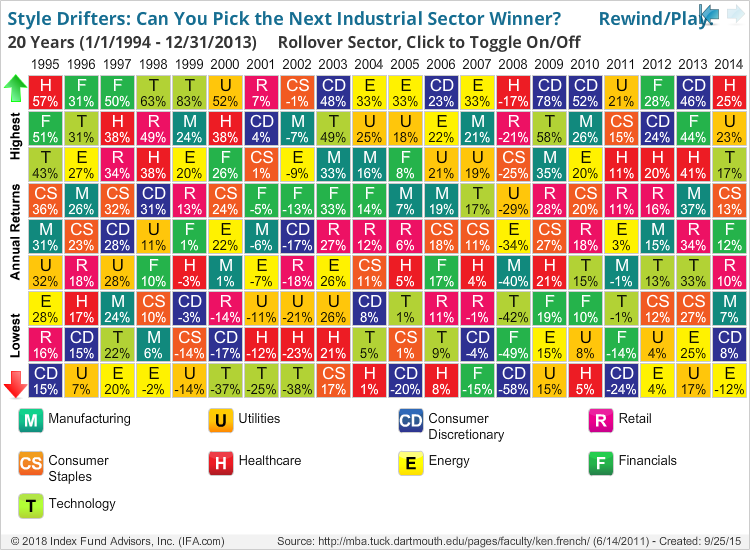 Figure 19
Figure 20
(More on this Chart)
You are currently viewing the archive version of our site. Please visit our new site at www.ifa.com >>